&nbspGIOfest XV - Jessica Argo&nbsp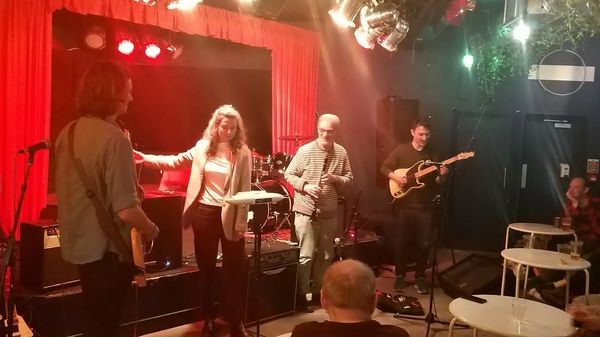 Jessica Evelyn Argo is a theremin player and a cellist in Glasgow Improvisers Orchestra, hosting core orchestra rehearsals, GIO-Global Zoom sessions, assisting with public GIODynamics and GIOBabies workshops. Jessica has published research in GSA evaluating listener's physical and emotional responses to ambisonic soundscapes, telematic music making, and immersive museum exhibits. She is also a Programme Leader of BDes Sound for Moving Image at Glasgow School of Art, where she teaches students deep listening to capture, transform and create sounds for art installations, film, video games or live performance.
Jessica's new piece : Folding Space / Folding Time has been commissioned for GIOFest and encourages the orchestra and guests to explore memory, community and stories through time and space. It is based on experiences over Jessica's recent participation in the AAO#'s Creative Music Intensive, in Tasmania.