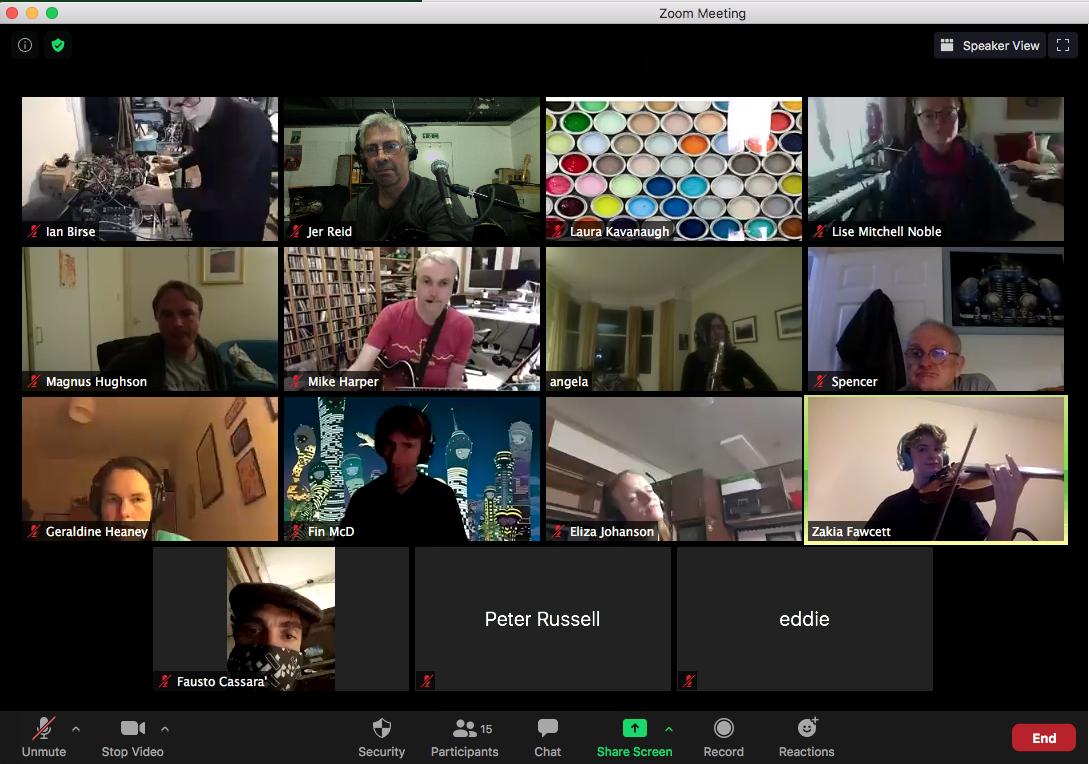 For GIOfest XIII we will be hosting a special edition of GIOdynamics featuring invited guest Angharad Davies.
GIOdynamics is a monthly improvised open mic night started in Oct 2018. The night is open to everyone to take part or watch. It is our belief that it is not important how much experience you have with improvising to play with others. We welcome everyone to come and take part. People from all musical backgrounds have played at the night so there is great mix of music and musical reference points on show. Thats what we love about it! The night is curated by Jer Reid who arranges the players into various small groups who play for 7-10 minutes each.
This event will begin at 12 midday on Sat 28th of Nov with a 20 minute set from Angharad, followed by the open session until 2pm.
To take part or join the zoom to spectate, please either:
- sign up to the eventbrite here;
- email jerreid [at] yahoo [dot] com for the zoom link;
- message GIOdynamics via Facebook.
All methods equally valid!
The zoom link will sent out from Tuesday 24th of November. Numbers for the event will be capped at 60.
Angharad Davies is a Welsh violinist working with free-improvisation, compositions and performance.
Her approach to sound involves attentive listening and exploring beyond the sonic confines of her instrument, her classical training and performance expectation.
Much of her work involves collaboration. She has long standing duos with Tisha Mukarji, Dominic Lash and Lina Lapelyte and plays with Common Objects, Cranc and Skogen. She has been involved in projects with Apartment House, Tarek Atui, Tony Conrad, Richard Dawson, Gwenno, Roberta Jean, Jack McNamara, Eliane Radigue, Georgia Ruth, Juliet Stephenson and J.G.Thirlwell.
Most of her records are released on Another Timbre but she also has releases on Absinth Records, Confrontrecords, Emanem, Potlatch and winds measure recordings.
Her album Ffansion | Fancies was voted in the top 12 albums for Radio 3's Late Junction.