The pianist talks to Stewart Smith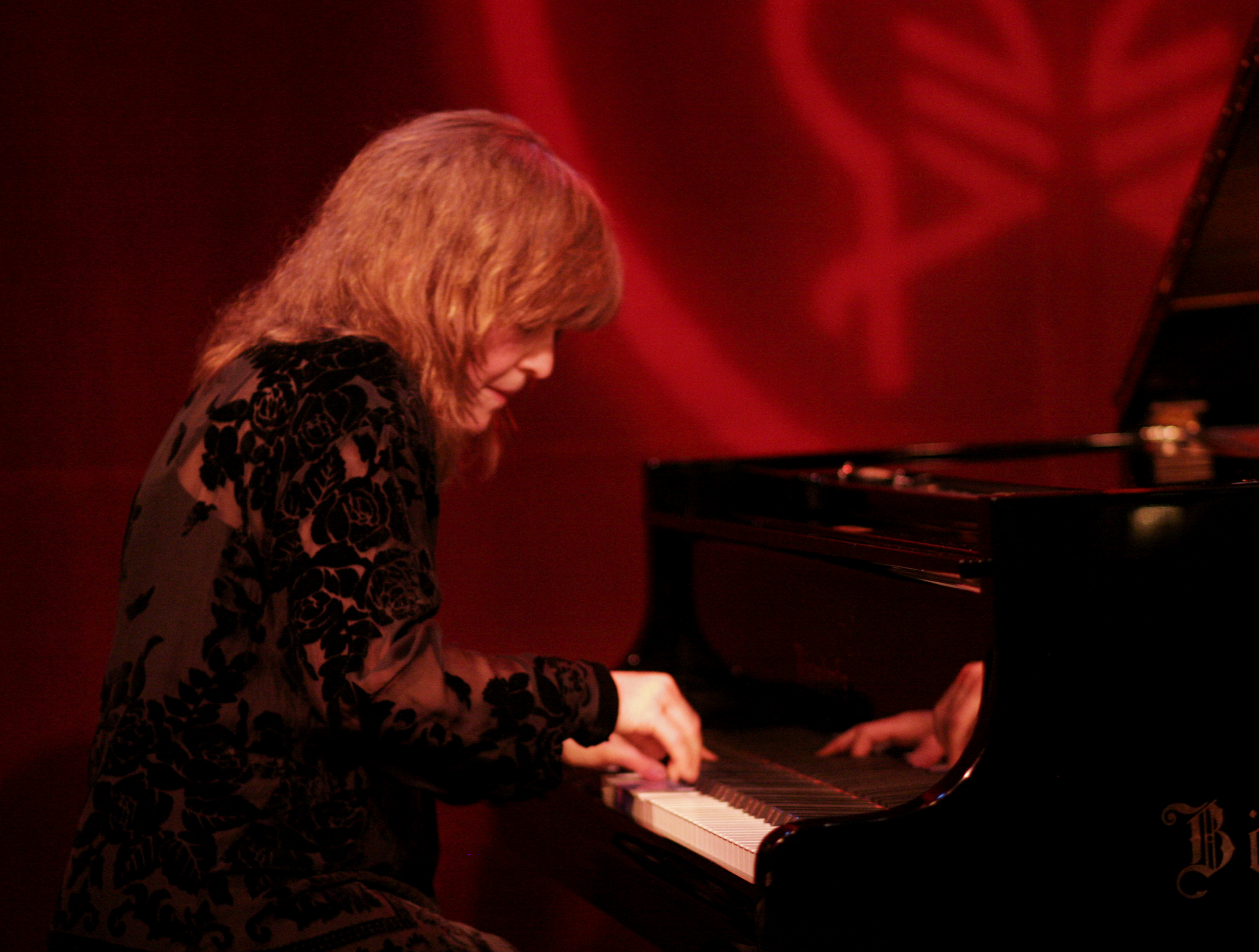 One of the most brilliant pianists in jazz, Marilyn Crispell was initially known for the torrential energy of her playing. Yet over the years, her style has become more lyrical, with greater attention to silence and space. Classically trained at the New England Conservatory in Boston, Crispell had her jazz epiphany with John Coltrane's A Love Supreme. In the 1970s, she studied and taught at the Creative Music Studio, the experimental school founded by Karl Berger, Ingrid Sertso, and Ornette Coleman in Woodstock. While there, she immersed herself in the jazz avant-garde, working with the likes of Anthony Braxton, Roscoe Mitchell, Cecil Taylor, Oliver Lake and Wadada Leo Smith. She continues to live in the town.
She found a strong affinity with Taylor and Braxton's synthesis of jazz and Western classical music, and went on to play in Braxton's great 1980s quartet with drummer Gerry Hemingway and bassist Mark Dresser. Other regular collaborators have included two legendary bassists - Reggie Workman and Barry Guy - while her own groups have included a beautiful trio with drummer Paul Motian and bassist Mark Helias.
Recent projects include the stunning The Adornment Of Time with drummer-composer Tyshawn Sorey, Trio Tapestry with Joe Lovano and Carmen Castaldi, and a piano duo with Angelica Sanchez, How To Turn The Moon. She's also developed a strong connection with Scotland, working with Raymond MacDonald and the printmaker Jo Ganter, and appearing at GIOfest in 2013 and 2017. For GIOfest XIII: Flattening The Curve, she'll perform a virtual duo with MacDonald.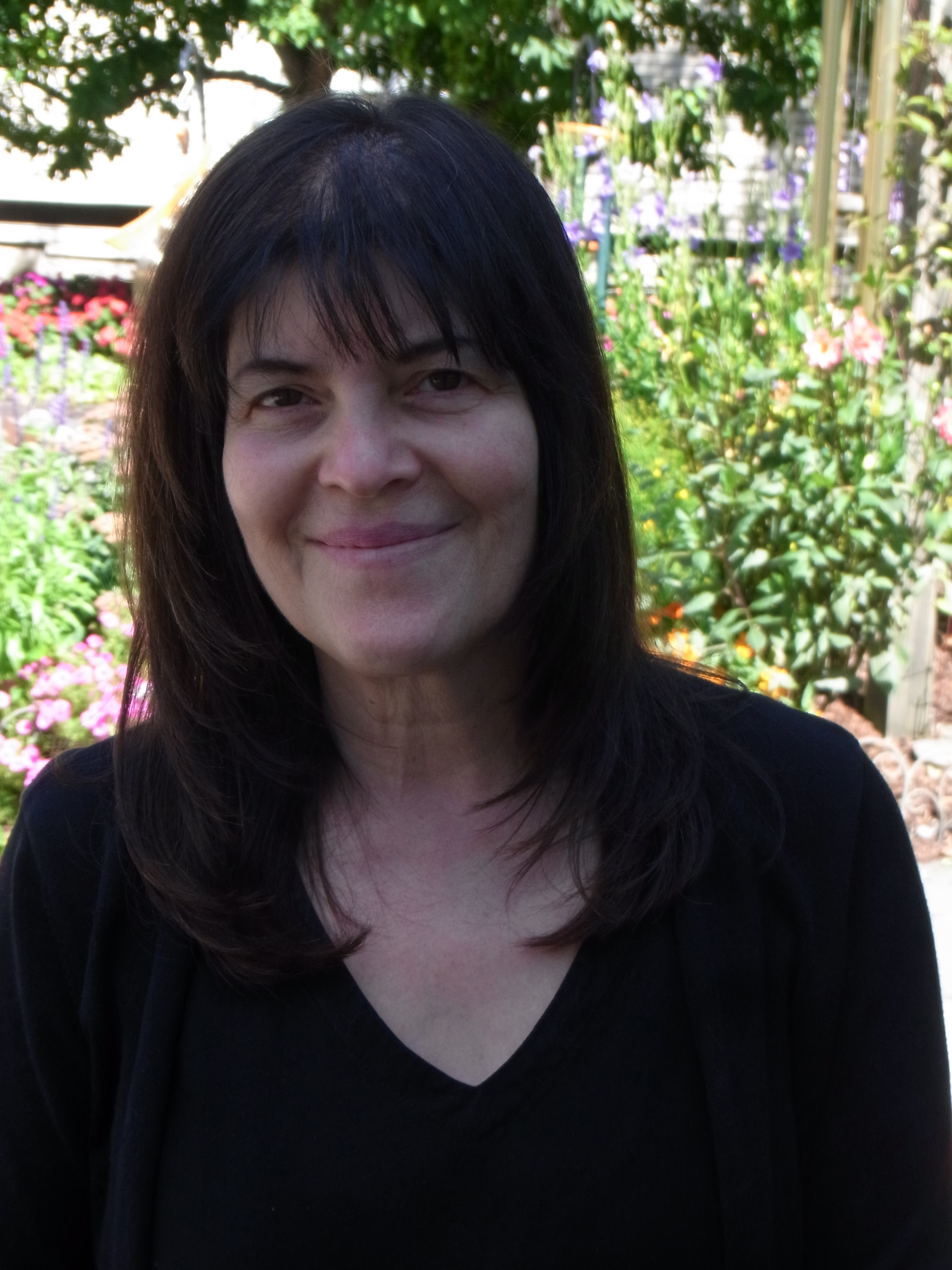 How has the pandemic affected your musical life? Have you been able to play with other musicians, either in person or online?
Marilyn Crispell: My musical life has pretty much come to a stop, at least as far as being able to tour and play. I've done some improvising with GIO on their zoom sessions, but other than that, and one livestream concert from a studio in Amherst, Massachusetts with the Dreamstruck Trio (with Harvey Sorgen and Joe Fonda), there's been nothing. In March 2021 I'll be doing another livestream with Tyshawn Sorey from the University of Pennsylvania. I've done a few zoom sessions with students, but not a lot.
I wanted to ask you about some of your recent projects, beginning with Dream Libretto with Tanya Kalmanovitch (violin) and Richard Teitelbaum (electronics). What were your aims with that project?
MC: For five years, I worked on a memorial composition for significant people in my life who had passed on. It's a very simple composition in five parts, and there are two completely improvised solos (electronics and violin). I felt that the context required simplicity and directness. 
I'm interested in your use of space and silence on that album and Adornment Of Time with Tyshawn Sorey. Very different projects, but do you see an affinity there? 
MC: Yes, these past years, I've had a closer relationship with space and silence - for me, they help to define the music. They are no longer threatening, as they were when I first started improvising- they have their own intensity and sense of momentum.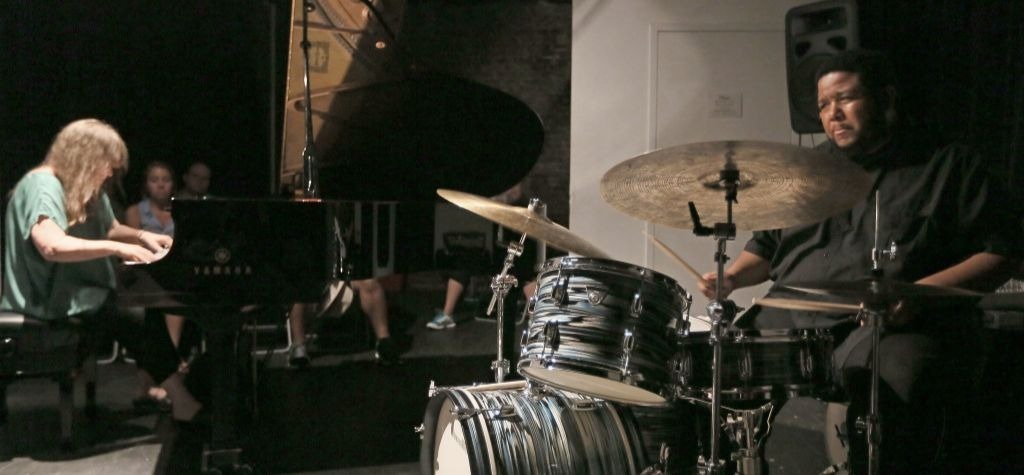 Can you tell me about Adornment of Time and how it developed?
MC: It was completely improvised, and involved intense listening and awareness of each other's space. We didn't discuss anything before we played.
Your latest release is a piano duo with Angelica Sanchez. The piano duo is an intriguing format which I imagine has its particular challenges - how do you find it compares to duos with other instruments, or do you feel it comes down to the individual players?
MC: Yes, it comes down to the players. That said, piano duos can be particularly challenging because of the amount of notes each instrument can play simultaneously, so it requires a lot of listening, give and take, and sensitivity. Most of the music on the recording with Angelica is her compositions, so many aspects of the music were worked out beforehand, which allowed each of us to have plenty of space. Also, the improvisations were sensitive in that way.
You also made a lovely album with Joe Lovano and Carmen Castaldo. Some might see such an album as separate from your more avant-garde work, but I imagine you feel they have plenty in common.
MC: I feel there's an organic connection between all the projects I do, and they influence each other - also, between the different aspects of my own playing, where I try to make seamless connections and allow my voice to come out, whatever I'm doing. 
I have a few questions about your Scottish collaborators, beginning with Raymond MacDonald. When did you start playing together and how did you approach the recording of your albums Parallel Moments and Songs Along The Way?
MC: Raymond and I started playing together some years ago - I'm terrible with dates, so maybe you should ask him when it was.
Raymond MacDonald: 2009 At The On the Outside Festival, in Gateshead, curated by Paul Bream. Following that there were concerts with George Burt/Raymond MacDonald Group and we performed as a duo at Le Weekend Festival in Stirling and London Jazz festival where we recorded our first CD Parallel Moments.
MC: Some of the music on our recordings was from live concerts [Vortex in London], and some from studio sessions in London and Woodstock. We played some of Raymond's tunes [and Marilyn's] especially on Songs Along the Way, and most of the rest is improvised.
You then went on to do Parallel Moments Unbroken with GIO, which was based on graphic scores. Is there a relationship between the projects?
MC: I think the relationship was in the conception more than in the music, but again, you should ask Raymond.
RM: Yes the conception was firmly grounded in our friendship and developed from a commission from BBC Radio 3 and gave us the chance to work together on a composition for large ensemble that features, graphic scores, conventional notation, conduction, looped samples and all the musicians was also sent "a song" to listen to and reference in any way wish during the performance.
Do you have any reflections on working with GIO?
MC: I love GIO! Love the people and the musical concepts, and the feeling of community/family between everyone. Some of the high points were playing George Burt's "Improcerto" with Keith Tippett a few years ago, and improvising a set with Maggie Nicols where we got crazy together, talking and singing, pushing each other off the piano bench - things I would feel much too shy to do on my own! 
You collaborated with Scottish artist Jo Ganter on Gradations of Light, which itself was part of a larger project involving several GIO musicians. Can you tell me about that process? 
MC: One of my favourite projects ever!!!  I'm immensely inspired by visual art, and had the opportunity to work together with Jo Ganter here in Woodstock for ten days, making graphic scores together on the computer and recording music based on the scores. I would like to do much more of that kind of thing! Working with Jo was an immense privilege and inspiration!
Finally, can you tell us a little about your piece for GIOfest XIII? 
MC: Well, Raymond and I decided to do some duos, including my reading from journal texts and a poem I wrote years ago for Cecil Taylor. I was limited in terms of an instrument, as I've got an old electronic piano here at home, so I hope it doesn't come out sounding too terrible. It turned out that zoom wouldn't let the two of us improvise together (when Raymond started to play, it would automatically mute me), so Ross, the engineer, had to figure out a way to make it work. We ended up with Raymond listening to me and simultaneously recording his part onto garage band on his phone. I couldn't hear him at all, but could see him, and tried to just zone in psychically to what he was doing. I'll be very interested to hear the result - improvising in the age of Covid….