A zine of graphic scores.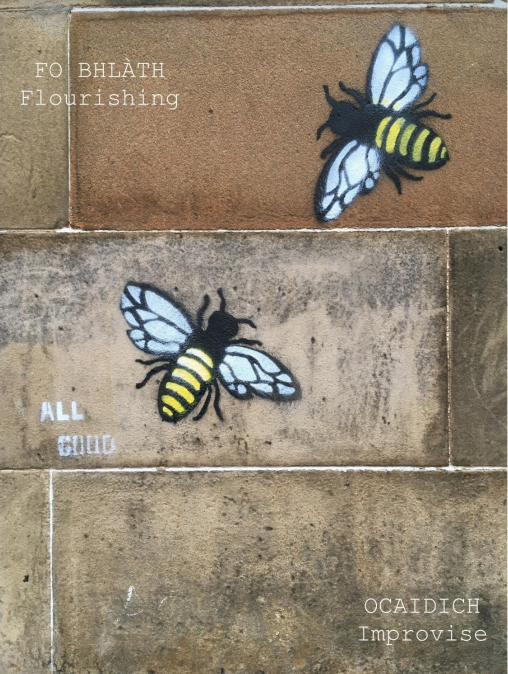 Fo Bhlàth/Flourishing is a zine showcasing graphic scores by Una MacGlone and Alipio C. Neto, poetry by Niall O'Gallagher, and images by Ida Schlene, Jim McEwan, Brian Hartley and Olive Whitney.
These pieces will be performed as part of out collaboration with Ceòl is Craic on Thursday 25th November as part of GIOfest XIV.
You can read the zine here!